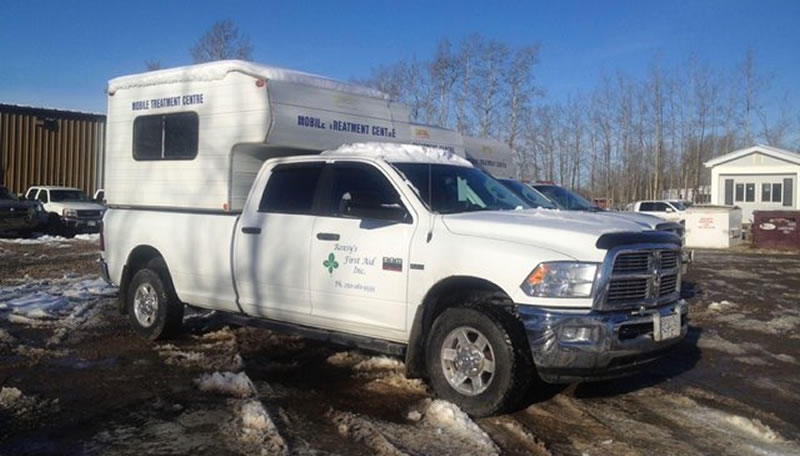 Roxsy's First Aid Inc. employs professional, industrial first aid medics with a variety of tickets and training that make us an ideal choice for any oilfield, infrastructure, or construction projects.
IRP16 Compliant
SECOR BC & Alberta
Listed on ISN
Listed on Complyworks
Medics have Industrial First Aid Tickets
Medics have H2S Tickets
Trucks & Equipment
We are properly equipped to take on our role as on-site medics in a variety of challenging conditions from remote, isolated areas to working closer to town.  We have a small fleet of newer 4x4 heavy-duty trucks that are professionally maintained.
New Fleet of 4x4 Heavy Duty Trucks
Fully Equipped Ambulance Units
$5 Million Liability Policy
$5 Million Errors & Omissions Policy
$2 Million Forest Fire Fighting Policy
Companies We've Provided On-Site Medics For
Progress
CNRL
FortisBC
UGR
Penn West
Painted Pony
Black Swan Energy
Storm Resources
Chinook Energy
Tourmaline Oil Corp.
Private Contractors
And Many Others